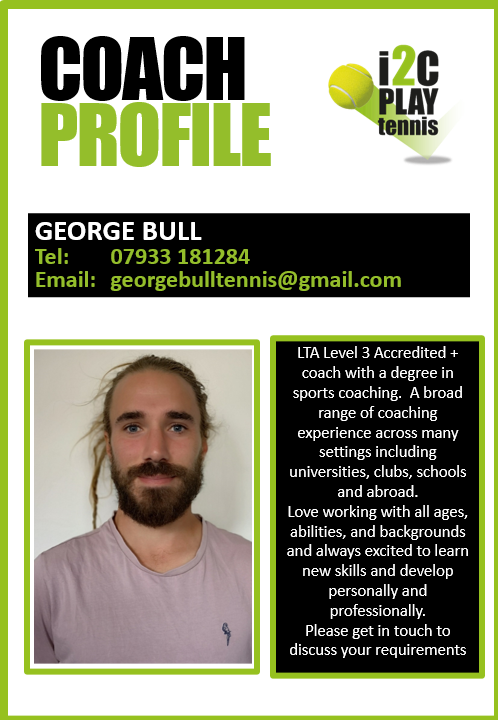 Coaching groups for children and adults on a Monday evening and Sarurday afternoon.
Please contact victoriapark@i2tennis.co.uk if you would like coaching at other times and we can look at the demand on an ongoing basis or George directly with the info above.
To book on to our introductory courses please see information and links below.
There are two introductory programmes that we will be running initially
Courses for children aged 4-7 years and 8-11 years - this is an introductory course of 6 lessons including T-Shirt and Racket & Ball set for £34.99
Try Tennis - 4 week introductory course for adults and juniors (12+) for just £22
Monday 4.30 - 5.30pm - Youth start 5-8 years old - 6 week course
Monday 5.30 - 6.30pm - Youth start 8-11 years old - 6 week course
Monday 6.30 - 7.30pm - Try Tennis - 4 week course
Saturday 1 - 2pm - Youth start 5-8 years old - 6 week course
Saturday 2 - 3pm - Youth start 8-11 years old - 6 week course
Saturday 3 - 4pm - Try Tennis - 4 week course
Saturday 4 - 5pm - Try Tennis 12-16 - 4 week course
Try Tennis - for bookings and further information
Youth Start - for bookings and further information